Are you looking for dependable car service to or from any of the local airports in the Minneapolis and St. Paul area? For a safe, comfortable, and clean ride, call the professionals at A & J Transportation Services Inc. We take pride in the fact that not only are we one of the most prompt airport car services around, but that we're also one of the most affordable.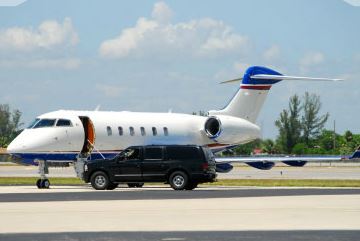 If you're tired of the questionable quality of airport taxis, then our airport town car service will make you feel like you've been bumped up to first class. When you need a ride to or from one of the local airports, our town car service will make that trip more comfortable and stylish than other services. Our professional and courteous drivers will always get you there on time, while providing you with a smooth ride to your destination. From the instant we pick you up to the moment we drop you off, you'll enjoy an airport car service that is clearly superior to other transportation options. In addition to offering you one of the best quality rides to or from the airport, we also strive to be one of the most economical. Save money, time, and aggravation by choosing the airport car service that's affordable, stylish, and always on time. For prompt, dependable service, give us a call at A & J Transportation Services. We'll be on our way in just a few short minutes.
Founded in 1991, our family-owned airport car service is available 24/7 to provide you with a convenient and stress-free ride to the airport, your hotel, or wherever you need to go. We also offer a variety of transportation options to large groups, including vans, mini coaches, and shuttles. Get the quality you deserve at a price that won't strain your budget. Contact us for a free estimate!
Whether you want to unwind after a long flight or relax in comfort on your way to the airport, our airport car services are sure to meet your high standards and expectations. Why settle for run-of-the-mill airport transportation when you can ride in style and comfort for less than other airport town car services? Meticulous cars, a comfortable ride, and courteous drivers are all part of the package when you call A & J Transportation Services. Car service to the airport does not have to be hectic or stressful anymore. If you're a traveler on your way to another U.S. city, your only regret will be that our airport town car service is only available in the Minneapolis/St. Paul area.
We're a licensed airport town car service, chauffeur service, and bus rental company licensed with the sate of Minnesota: MN DOT #327350.